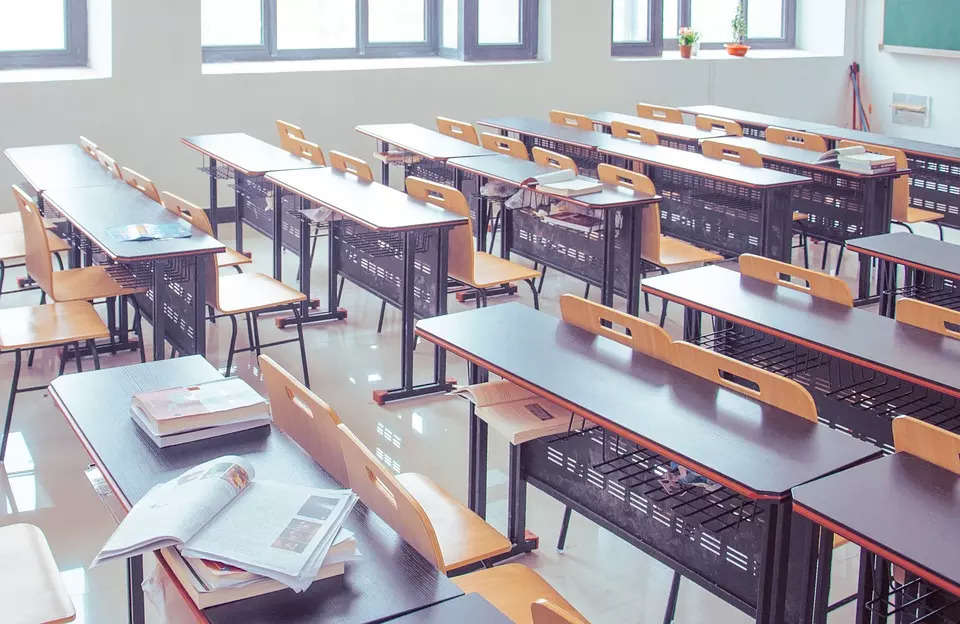 Lucknow: Nearly 20,169 government elementary schools in UP will be provided with basic infrastructure and those related with overall cleanliness.
Under 'rejuvenation of basic infrastructure and overall cleanliness of government schools' project, the selected schools will undergo interventions like major and minor repairs of dilapidated buildings, toilets, electricity connection, drinking water facility and boundary walls.
In all, over 2 lakh schools across the country have been identified under the scheme.
Of the 20,169 schools selected for UP, 10,884 will get boundary walls, 4,227 to get boys' toilet, 3,946 schools to get girls' toilet, 6,736 to see electrification, 2,223 to get drinking water facility, 3,195 to see major repairs, and 6,081 minor repairs.
There are schools that need more than one infrastructural intervention.
Among the selected schools, Gorakhpur gets the maximum share with 483 followed by Gonda and Sultanpur with 468 and 467 schools respectively. The selection of schools is based on enrolments and year of establishment of schools, said an official.
He added that infrastructure gaps will be filled up through Samagra Shiksha and convergence with concerned ministries and departments.
Officials said that basic facilities will help schools get back its dropouts, improve student attendance, ensure retention, and minimise dropout rate among marginalised sections.
The selection of schools is based on the information available online with the Central government.
The cost for infrastructure interventions will be borne by both Centre and state in a 60:40 ratio.
Director general, school education, Vijay Kiran Anand has issued directives to district basic shiksha adhikaris to prepare an action plan to begin the work.
Anand has also asked the heads of these schools to upload geo-tagged photographs thrice; the first one to be sent before commencement of the work, the second while the work is underway, and the third one after the completion of the work.
"Any laxity or poor quality of work will lead to strict action against the school authorities," Anand said.